Originally Incorporated by our Principal and CEO Stephen A. Veals, on July 12, 2002 in Santa Fe, New Mexico, and later transitioning to Durango Colorado, Healthcare Strategies and Solutions, LLC, as a physician and medical practice consulting entity, evolved from the very beginning to provide cost effective, proven, innovative, highly individualized and leading edge healthcare strategies and solutions. We provided first rate results our clients could count on and needed immediately.
Community Physicians and Clinicians viewed our success first hand, and began asking us to replicate in their respective medical groups, the success we experienced with physicians who were friends, leading to our formation. From 2002 to mid 2011, we took word of mouth referrals only, we were not on the web, we were not in the directories, and we were quietly and effectively working with our physician, clinician, and hospital friends who sought our help, providing excellent results.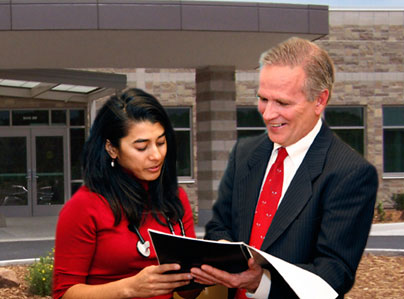 Success in a constantly evolving, frequently demanding, and increasingly confusing healthcare business world has assisted in our growth and lead to our desire to help others who may need us and would not have previously known of us. Understanding from our many years of direct experience, coupled with an embrace of the world of change in healthcare, provides us with the skills, attitudes, knowledge and patience that allow us to intelligently listen, understand, analyze, and implement specific solutions for each individual client.
We would welcome the opportunity to speak with you whenever you might wish! We are often working in the offices of your colleagues and friends, but we always answer our e-mails and phone calls so please leave us a message with information regarding how we might contact you.