Healthcare Strategies and Solutions has been in the medical consulting business for more than 10 years. It was founded by Stephen Veals in 2002 who has been involved in practice management, installation of MRI imaging ventures and revenue enhancement for medical and surgical practices.
While most medical consulting and practice management contracts have been in the Rocky Mountain and Colorado region, Veals has also done consulting projects on revenue enhancement, billing and collections and strategic planning for medical practices in Michigan and other states in the Midwest.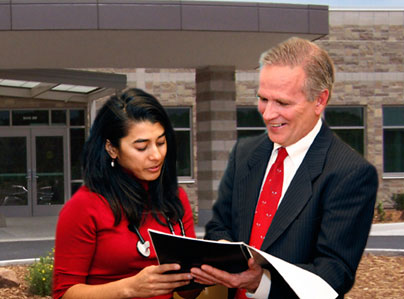 Healthcare Strategies and Solutions, LLC, as a physician and medical practice consulting entity, evolved from the very beginning to provide cost effective, proven, innovative, highly individualized and leading edge healthcare strategies and solutions.
The healthcare consulting company is often brought in by medical and surgical groups to resolve problems with billings and collections, staff turnover, and referral development.
Healthcare Strategies and Solutions is one of the most experienced entities in the Colorado region with installing ancillary revenue drivers like MRI. Installation of an MRI can be complex to determine the financial viability of the ancillary MRI device; selection of the most appropriate diagnostic device; lease or purchase analysis; price negotiations; preparation of the room and installation.
Over the years, as a trusted confidant of many Colorado physician groups, Veals is often called up to prepare a private practice for a sale when the owner is ready to retire, or needs to relocate out of an area. Click here to see our page on Medical Practice Sales.